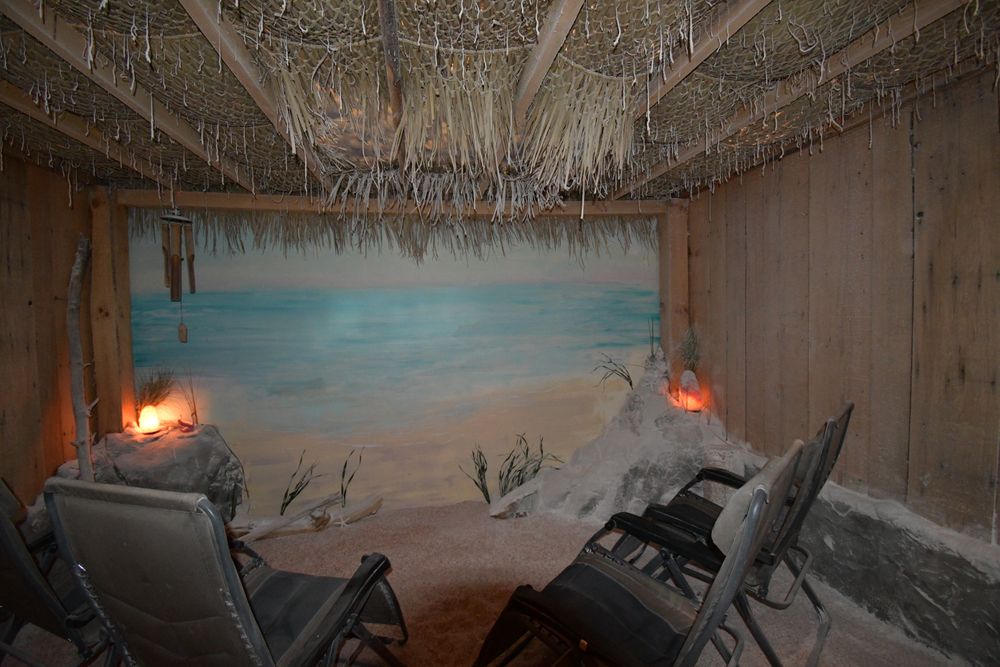 The Salt Beach at Soma Cura
Spend 45 minutes in our serene, relaxing salt room, comfortably reclining in a zero-gravity chair, listening to relaxing sounds while breathing in the pure dry salt dispersed in the air.
These dry aerosolized micro-particles of salt are then dispersed into the salt therapy rooms during a typical session. As the person relaxes in the salt therapy room, the micro-particles are inhaled. The particles penetrate deep into the lungs, bronchi, bronchioles, and alveoli. The non-inhaled salt particles fall onto the skin.
While no one is exactly sure why halotherapy helps people as it does, most researchers agree it has something to do with the anti-inflammatory qualities of salt. In the same way you gargle with saltwater to give immediate and real relief to sore throat symptoms, finely ground salt particles help with breathing and respiratory issues when breathed deeply into the lungs.
Salt Therapy can help with symptoms related to:
RESPIRATORY CONDITIONS
Allergies
Asthma
Sinus Conditions
Rhinitis
Bronchitis
Bronchial Infections
Sinusitis
Cold and Flu
Smoker's Cough
Pneumonia
COPD
Snoring
Cystic Fibrosis
Emphysema
Wheezing
Sleep Apnea
Hay Fever
SKIN
CONDITIONS
Eczema
Dermatitis
Swelling & Inflammation
Psoriasis
Dry & Flaky Skin
Acne
Rashes
Rosacea
Overall Skin Aging
Itching
Oily Skin