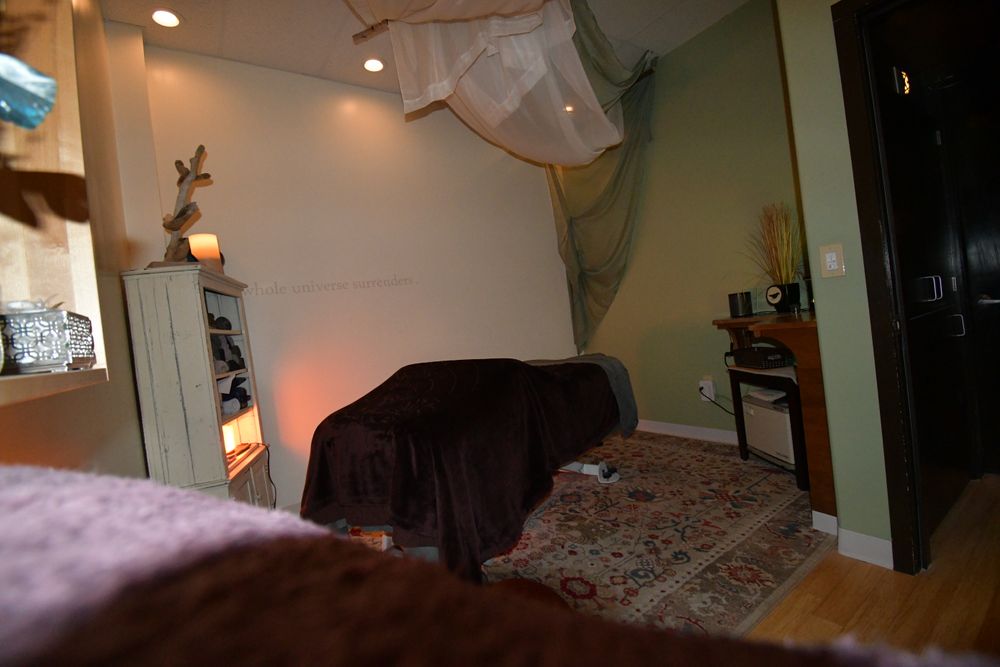 "..a study of the anatomy in Braille" - Jack Meagher
The right massage for each client is as unique as the clients themselves. Our therapists are licensed and trained in many techniques, giving the well-traveled massage client what s/he wants, while also assisting new clients in discovering their preferences.
Our massage rooms are warm and relaxing. We offer gift certificates that can be bought and printed on-line. Services are by appointment only so call or go on-line to make yours today!
We offer the following Services:
•30, 60, or 90 minute general Swedish massage
•60 or 90 minute Couples massage
•Pregnancy massage
•Renewal Massage
*Treatment Types:
•Deep-tissue massage
•Myofascial Release
•Aromatherapy
•Hot Stone
•Cupping
•Reflexology