Yoga Teacher Training 2023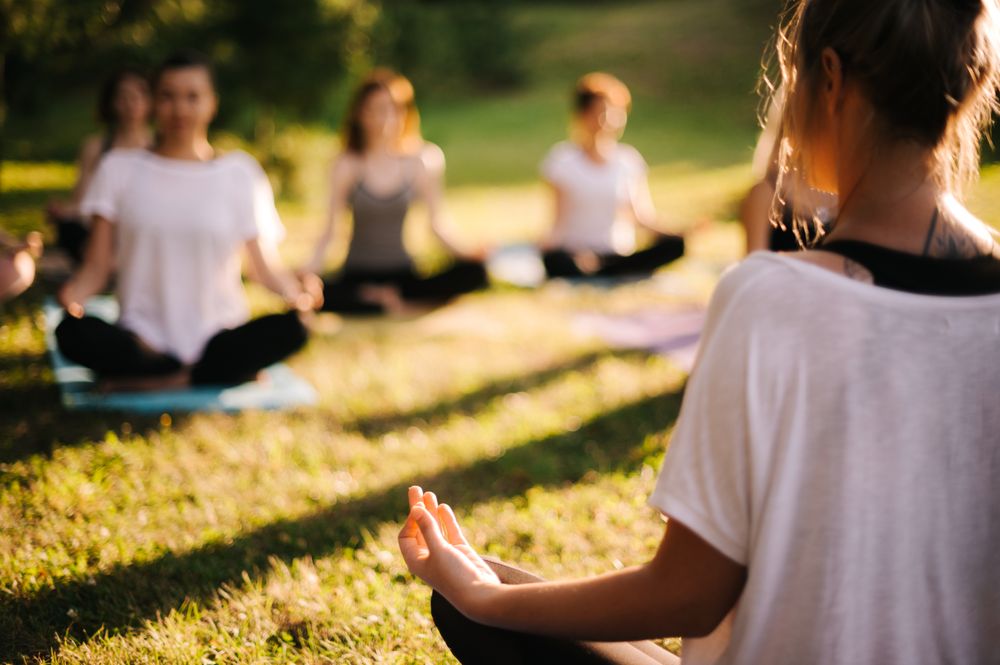 Interested in becoming a Yoga teacher or deepening your practice?
Ready to apply?
Download the application here!
Soma Cura's Yoga Teacher Training will change your understanding of yoga and yourself. Through practice, group discussions and self-assessment you will learn how to find your voice to lead a yoga class and have a deeper understanding of yoga.
This training is accessible to anyone, you don't need to be able to do all the poses to teach yoga.
MEETINGS
EACH MEETING IS MANDATORY We will meet one weekend a month with required homework and readings to be accomplished during and between each module. Please schedule accordingly.
Yoga alliance requires 200 hrs. of training to qualify as a Registered yoga teacher. Each class session is built on top of the last, so missing any portions of class could have you missing important information!
6:30pm-9pm Friday
9am-7:30pm Saturday
9am-7pm Sunday
Sept 15-17
Oct 13-15
Nov 10-12
Dec 8-10
Jan 19-20
Feb 16-18
March 15-17
April 19-21
Dates are subject to change in the event of weather or other unforeseen circumstance. In this case we will make every possible effort to accommodate a new date that can fit into everyone's schedule.
Classes will be held in-studio, utilizing all media to effectively convey the materials.
YOGA ALLIANCE
The following is the credentials Yoga Alliance requires for a 200-RYT certification:
Techniques, Training and Practice 100 hours
Teaching Methodology 25 hours
Anatomy and Physiology 20 hours
Yoga Philosophy, Lifestyle and Ethics 30 hours
Practicum 10 hours
Soma Cura is a Yoga Alliance approved school and will cover all the topics to qualify for 200-RYT certification. After completion of the program and the assignments, trainees will be able to apply for Yoga Alliance registration.
PRICE
Price: $2700
$500 deposit to reserve your place
Full tuition due prior to first class
QUESTIONS?
Informational open houses will be held at the studio to meet some of the lead instructors and answer any questions you have.
You can also stop in or call the studio at 716-773-1369 or email ytt@somacura.com to find out more information.
FAQ's
What is YTT?

YTT stands for Yoga Teacher Training. By the end of the training, after passing the final exam, you'll be a registered yoga teacher.

I'm not flexible, does that mean I can't become a yoga teacher?

This training is accessible to anyone, you don't need to be able to do any of the poses perfectly to teach yoga.

What are we going to learn?

Everything about Yoga! You'll learn about anatomy & pose alignment, yoga history & philosophy, teaching methods & sequencing, how to develop your own practice, the different techniques and classes plus so much more! Just think everything yoga!

What kind of yoga will we learn how to teach?

You'll learn how to teach an all level flow yoga class. You will also learn the beginning foundations to teach yin, chair, yoga nidra and restorative yoga.

Is there homework?

There will be homework to help you retain everything you've learned from class. It won't be every day, but there will be coursework and reading to deepen your learning.

How often is the training?

It is one specified weekend (Friday-Sunday) September through April. 6:30pm-9pm Friday 9am-7:30p Saturday 9am-7p Sunday

What happens if it snows one weekend?

If this happens, we will make every possible effort to accommodate a new date that can fit into everyone's schedule.

What if I miss some of the training?

In order to qualify for the 200hr certification, you must be present for all 200hrs. You are not expected to miss any of the sessions. The teaching in this program comes from both the teachers and your fellow students. If you know you will have a problem with one of the dates, you should fix the problem or consider coming back in a future year. Any missed time will need to be made up in full at the time discretion of Soma Cura. Any one on one contact hours needed, will be charged a $50 per hour.

Are there any additional costs?

After the 200hr training you will be fully certified to teach. If you choose to register with Yoga Alliance, it will be an additional $120. When you begin to teach, we highly recommended for you to have liability insurance, that cost is approximately $100 per year.

What else is included in the training?

Yoga, of course! Unlimited classes at Soma Cura during your 8-month training period to try out all our classes and learn from teachers in real life situations. You will also be assigned a mentor to help you out through your first year of teaching.

Do I have to teach yoga to take yoga teacher training?

Although the goal of the training is to become comfortable and knowledgeable enough to teach a yoga class, it is not necessary. This course is also a great way to understand and deepen your own practice.

Is there anything else that is required?

You will be given a list of 5-6 books that will be required reading during the course. Most will be available for less $10-15 each. You will also need to have access to the Google Classroom app (can be on a computer, tablet or mobile device) for materials and assignments.

I'm not good with technology, do I need to be?

Our communication and homework assignments are primarily distributed through google classroom. It is available on any computer or mobile device. A meeting will be held approximately a week or two prior to the first class to help anyone who needs help getting set up.

I have more questions! Who can I reach out to?

You can email us at ytt@somacura.com or give the studio a call and we'll give you all the details!