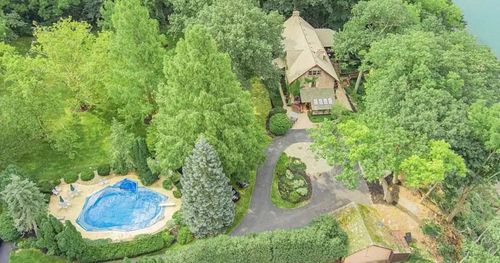 Winter Retreat 2024
January 12- 14, 2024
Olmstead Estate
Lewiston, NY
Exact Address will be emailed to you 2 weeks prior to the event.
Enjoy the quiet serenity of a weekend away with friends.
The Olmstead Estate is made up of the main residence house and a quiet little carriage house located within walking distance. Both have a quiet charm that will have you relaxed and feeling at home.
Click here for the itinerary of events.
Pricing
Single Person  $400
Includes all meals, activities and 1 single bed in either the main house or the carriage house for 1 person.
2 Person Price $700
Includes all meals, activities and 1 queen or king sized bed in either the main house or the carriage house for 2 people.
FAQ
Do I have to attend all the activities?

No. We have so many activities to give you the opportunity to pick and choose how you would like to spend your time. Choose as many items as you'd like, leaving plenty of time for rest and relaxation.

Are we able to bring our own snacks and drinks?

This is a fully catered weekend that will include snacks and drinks. We ask that you do not bring anything extra to avoid any allergies or pests in the bedrooms.

What if I need specialized food?

If you have food needs, please be sure to list it in the comments of the registration form. You can also email vanessa@somacura.com to discuss any dietary needs.

Is smoking allowed?

We have a strict no smoking or vaping policy on the retreat grounds.

What should I bring?

Yoga clothes, of course. You will also want to bring your favorite Yoga mat . We will be going outside for some activities, so please bring appropriate winter gear (coat, hats, gloves etc.)

Will I be sharing a room with others?

Yes! We will be staying as a family. Each room has a combination of queen, king and single beds. The king and queen beds will be reserved for couples. You can request who you would like to share a room with and we will do our best to accommodate you.