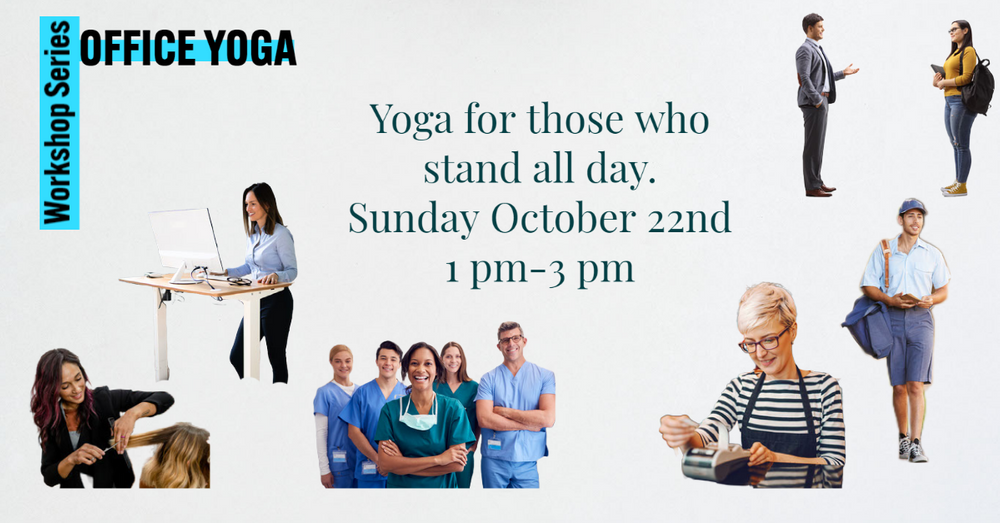 Office Yoga Workshop: Yoga for Standers
October 22, 2023 1pm - October 22, 2023 3pm
Yoga for people who stand for most of the day!
Learn different ways Yoga can help your body after standing for long periods of time!
This workshop will show you ways to combat the effects of being on your feet all day and help to bring you more peace and calmness throughout your day.
You will learn short practices that you can do on the job along with longer, more complete practices you can do at home.
Save your spot here