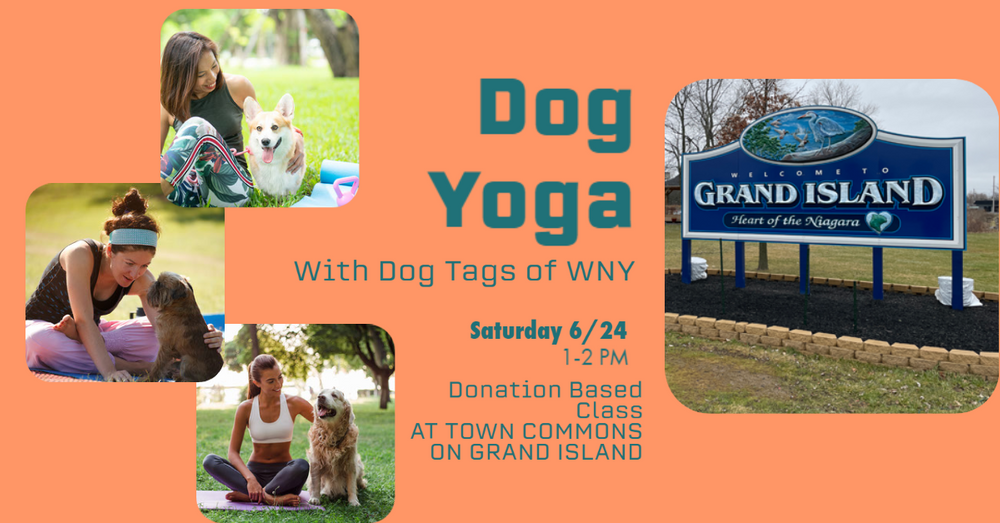 Dog Yoga @ Town Commons
June 24, 2023 1pm - June 24, 2023 2pm
Join us and the therapy dogs from Dog Tags of WNY in a yoga class with lots of love and tail wagging.
This is an outside class. Park at Grand Island town hall and meet us in the grass by Grand Island Blvd.
All donations to go to Dog Tags of WNY.
Reserve your spot by clicking here